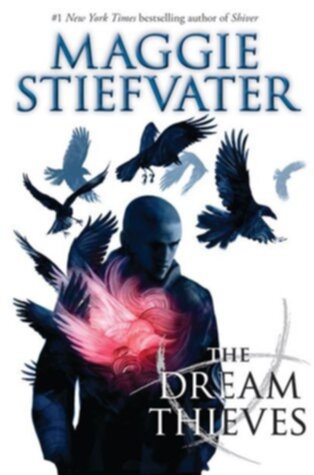 Goodreads Synopsis:
Now that the ley lines around Cabeswater have been woken, nothing for Ronan, Gansey, Blue, and Adam will be the same.
Ronan, for one, is falling more and more deeply into his dreams, and his dreams are intruding more and more into waking life.
Meanwhile, some very sinister people are looking for some of the same pieces of the Cabeswater puzzle that Gansey is after…
Review:
I never got around to reviewing The Raven Boys, but I absolutely loved it. The characters were totally loveable and the storyline was brilliant, a fantastic mix of mystery and magic which kept me hooked from the very first page. I really liked that this didn't overpower the characters, with each of their stories being developed throughout. I also absolutely adored Stiefvater's lovely lyrical writing style which was beautiful to read, but not overpowering. Overall, I think it's pretty obvious I thought The Raven Boys was pretty damn good. That's why it pains me to say that I felt pretty meh  about the second book in the series, The Dream Thieves.
Unfortunately, I felt there was just something missing for me from The Dream Thieves. The beautiful writing was still there and so were the characters I'd loved in the first book, but there was this spark missing and I felt disconnected from the story and the characters. To be honest, I really didn't care that much for most of the book and I was kinda glad when I'd finished.
The only explanation I can think of for my disconnect is that the storyline just didn't seem as strong, as urgent, as it had in book one. It just seemed to been made up of a series of events which felt like they were going nowhere, achieving nothing. I know that sounds harsh, but it's the only way I can articulate exactly why I didn't enjoy this that much.
In saying all that, it was another beautifully written novel and the majority fans seem to be finding it a fantastic addition to the series. I loved learning more about Ronan's ability and getting more of an insight into his life before his father's death. It's hard to pick a favourite character in this series, but after The Dream Thieves I think it might be Ronan (I'll probably change my mind again after the next book!). Overall, I really am intrigued by the series storyline and excited to see where the next book takes us. I'm a little sad that I couldn't find the excitement for The Dream Thieves. I hope the next book makes me fall in love with this series and these boys again.
Rating:
3/5 Stars